David Reyes, DNP, MN/MPH, RN, APHN-BC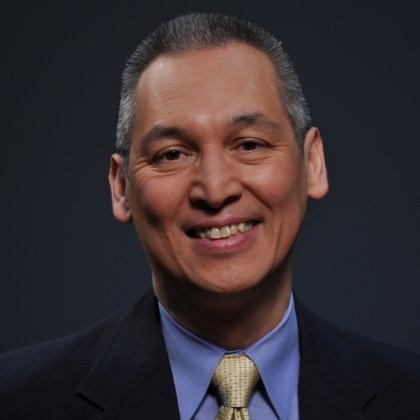 Degrees
University of Washington, Seattle
Nursing and Public Health
University of Washington, Seattle
Seattle University, Seattle
David Reyes joined the faculty at the University of Washington Tacoma (UWT) in 2014, and has held clinical, educational and leadership roles in community and public health, acute care, home health, and perioperative nursing.  His primary interests are in population health systems improvement and leadership to improve outcomes for diverse, vulnerable and underserved populations.
Dr. Reyes has held national level health policy, leadership, and professional roles in the American Public Health Association, the American Association of Colleges of Nursing (AACN), and on the Institute of Medicine's Standing Committee on Family Planning.  Currently he is a board member of the Washington State Public Health Association and a member of the Robert Wood Johnson Foundation's National Advisory Committee for Academic Progression in Nursing.
David Reyes received his DNP (2013), and MN/MPH from the University of Washington.  He holds a BSN (1983) with a minor in history from Seattle University.
Community Interventions with Underserved Populations
Health Disparities, Health Equity & Social Justice
Intersection & Impact of Policy, Systems & Environmental on Health
Organizational & Leadership Development
Population Health Quality & Systems Improvement
Public Health Nursing Workforce Development
Undoing Institutional Racism
Community-based Participatory Approaches
Content Analysis/Interpretive/Qualitative
Descriptive/Survey Methods
| Publication Date | Bibliographic Citation |
| --- | --- |
| 2013 | Swider, S.M., Krothe, J., Reyes, D., & Cravetz, M. (2013). The Quad Council practice competencies for public health nursing. Public Health Nursing, doi: 10.1111/phn.12090. |
| 2013 | Reyes, D.J., Bekemeier, B., & Issel, L.M. (2013). Challenges faced by public health nursing leaders in hyperturbulent times. Public Health Nursing, doi: 10.1111/phn.12078. |