Katie Anne Haerling (Adamson), RN, Ph.D.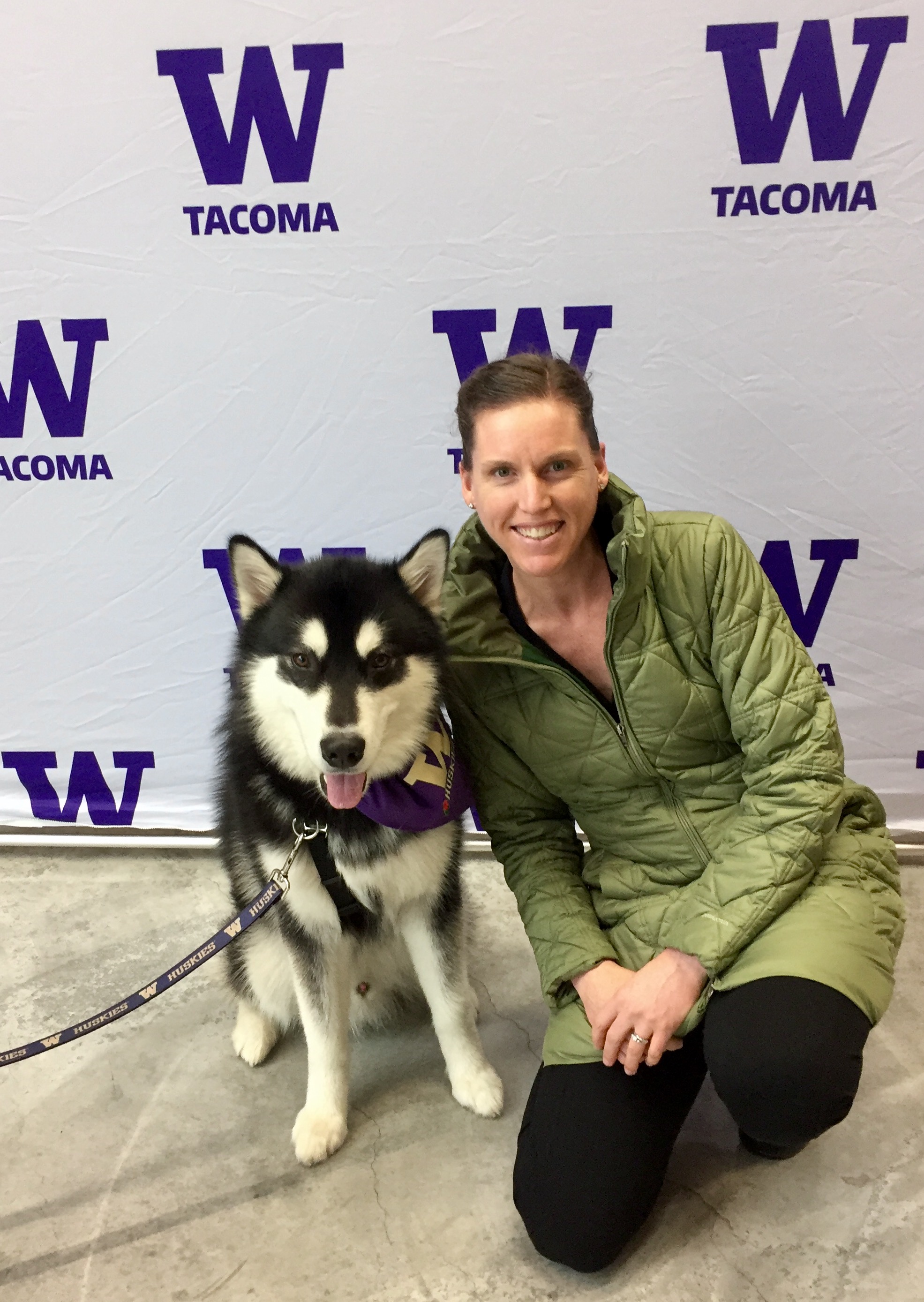 Degrees
Washington State University
University of Washington Bothell
University of Washington Seattle
Katie joined UW Tacoma after spending 2010-2011 in Gaborone, Botswana working on HIV/AIDS prevention research with Botswana Harvard Partnership as part of the Fogarty International Clinical Research Scholars Program.
Her current research includes the use of simulation to examine the effect of incivility on emotional status, team behavior, and performance, and a cost-utility analysis comparing virtual and mannequin-based simulation activities. Her research mission is to help identify the most effective and efficient ways to prepare the next generation of healthcare professionals, and contribute to the evidence-base supporting better healthcare education. She believes improving healthcare providers' education will support improved healthcare and a healthier nation and world. Katie's clinical expertise include maternal-child and medical-surgical nursing.
Katie was a 2014-2017 Robert Wood Johnson Foundation Nurse Faculty Scholar
Patient simulation (mannequin, standardized patient, virtual)
Reliability and validity of observation based clinical and simulation performance assessment and evaluation
Global health, HIV/AIDS in Sub-Saharan Africa
Quantitative: Instrument development/assessment, psychometrics
Qualitative: Qualitative descriptive, focus groups
Comparing experiential learning strategies: Virtual and mannequin based simulations
Using simulation to investigate the effects of incivility on teamwork and performance
| Publication Date | Bibliographic Citation |
| --- | --- |
| 2019 | Johnson, S., Haerling, K., Yuwen, W., Huynh, V., & Le, C. (2019). Incivility and Clinical Performance, Teamwork, and Emotions: A Randomized Controlled Trial. Journal of Nursing Care Quality, 35(1), 70-76. |
| 2019 | Dickison, P., Lasater, K. & Haerling, K. (2019). Integrating the NCSBN-Clinical Judgment Model (NCSBN-CMJ) into Nursing Educational Frameworks. Journal of Nursing Education, 58(2), 72-78. |
| 2019 | Haerling, K. (2019). Integrating innovative instructional techniques into your teaching. Robert Wood Johnson Foundation Nurse Faculty Scholars Network website, Published July 17 at https://nursefacultyscholarsnetwork.org/Career-Development/Teaching-Exce... |
| 2018 | Gilbert, M., Prion, S., & Haerling, K. A. (2018). Assessing individual teamwork skills in entry-level nurses. Clinical Simulation in Nursing, 24(C), 9-13. |
| 2018 | Haerling, K. (2018). Cost-utility analysis of virtual and mannequin-based simulation. Simulation in Healthcare, 13(1), 33-40. |
| 2017 | Haerling, K. A., & Prion, S. (2017). Making sense of methods and measurement: Simulation-based research reporting guidelines. Clinical Simulation in Nursing, 13(4), 198-199. |
| 2017 | Prion, S., & Haerling, K. A. (2017). Making sense of methods and measurement: Linking simulation to patient outcomes. Clinical Simulation in Nursing, 13(6), 291-292. |
| 2017 | Prion, S., & Haerling, K. A. (2017). Making sense of methods and measurement: Funding your research. Clinical Simulation in Nursing, 13(5), 198-199. |
| 2016 | Adamson, K. (2016). Rater bias in simulation performance assessment: Examining the effect of participant race/ ethnicity. Nursing Education Perspectives, 37(2), 78-82. |
| 2015 | Adamson, K. (2015). A systematic review of the literature related to the NLN/ Jeffries Simulation Framework. Nursing Education Perspectives, 36(5), 281-291. |