Chris Marriott, Ph.D.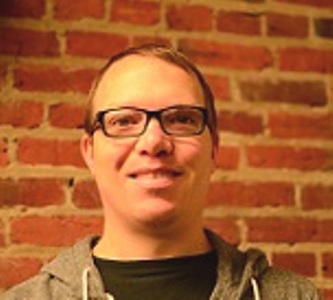 Postdoctoral Researcher, Universidad Nacional Autonoma de Mexico
Mexico City, Mexico - 2011
Postdoctoral research in self-organizing systems.
Projects:
Polyethism and heterogeneity in artificial and natural colonies
Crowd dynamics in public transportation systems
Golem: Autonomous Robot
During my third academic year at the Institute I have taught eight courses with a total final enrollment of 280 students. This is the equivalent of a load of 10 courses with a load of at most 30. I have achieved unprecedented student reviews this year for myself and among faculty in our unit. During this year I have only increased the challenge of my courses as is also indicated by my student evaluations (Challenge and Engagement Index high and rising).
TCSS 342 - Data Structures
TCSS 343 - Algorithms
TCSS 435 - Artificial intelligence
TCSS 491 - Computational Worlds
This year I have supervised two undergraduate directed readings and one undergraduate internship. I have chosen to do fewer of these voluntary teaching roles as tenured faculty have suggested that it is not my role as a Lecturer. I supervised one graduate directed reading for Aftab Hasan with great success. I was unfortunately also denied the chance to lead a graduate student in promising research developed by myself and George Mobus.
I am one of the highest demand teachers in the TCSS undergraduate program because I challenge the best students and I elevate the weaker students. I have a passion for teaching and the students respond to it. Students want me to teach the critical courses in this program because they know they can learn from me and that I'm fair.
This year I have been an active member of the CSS curriculum committee, faculty meetings and subcommittees (CSS curriculum evaluation, workload). For every candidate in CSS I have tried to go to the research/teaching talk, interview the candidate 1 on 1, and participate in group activities like lunch or dinner whenever there are inadequate volunteers from the other faculty. I led five computer programming teams to the 2015­16 ACM International Collegiate Programming Competition regional qualifiers.
I served on the program committee of two conferences this year: IEEE GEM and ALIFE.
I am the chair of the International Society of Artificial Life's education subcommittee.
| Publication Date | Bibliographic Citation |
| --- | --- |
| 2011 | Polyethism in a colony of artificial ants. (with Carlos Gershenson) ECAL'11 European Conference on Artificial Life, 2011. |
| 2010 | Imitation as a mechanism of cultural transmission.  (with James Parker and Jörg Denzinger) Artificial Life, 16(1): 21­37, 2010. |
| 2005 | Quantum Arthur­Merlin Games. (with John Watrous) Computational Complexity, 14(2), 122­152, 2005. |
| 2004 | Quantum Arthur­Merlin Games (preliminary version with John Watrous) CCC'04 Conference on Computational Complexity: 275­285, 2004. |