Bonnie J. Becker, Ph.D.
Associate Vice Chancellor for Student Success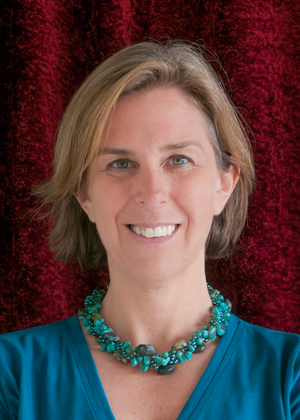 Degrees
Scripps Institution of Oceanography (UCSD)
I am an associate professor in marine ecology at the University of Washington Tacoma. My research focuses on marine conservation biology, including invertebrate larval connectivity, remediation and restoration, and habitat monitoring. I teach courses focused on ecology, zoology, and conservation biology and am interested in experiential- and service-based learning in undergraduate education.
I am currently working on the early life history of commercially and ecologically important shellfish in Puget Sound. Recent work includes:
The early life history and restoration success of Olympia oysters (Ostrea lurida) in northern Puget Sound (Fidalgo Bay, Anacortes WA)
The spatial and temporal distribution of Pacific geoduck clams (Panopea generosa) in central Puget Sound (Quartermaster Harbor, Vashon Island WA)
The use of bivalve aquaculture to remediate nutrient eutrophication in an urban waterway (Thea Foss Waterway, Tacoma WA)
Benthic invertebrate community monitoring in polluted marine habitats (Commencement Bay, Tacoma WA)
I teach courses that focus on ecology, conservation biology, and marine invertebrate zoology. I enjoy teaching majors as well as non-majors. My courses include many opportunities for experiential learning and service learning, including collecting biodiversity data for state agencies, creating outreach materials for local non-profits, and conducting independent research projects in the classroom.
Courses I regularly teach include:
TESC 232 Issues in Conservation Biology
TESC 332 Conservation Biology in Practice
TESC 340 Ecology and Its Applications
TESC 402 History and Ecology of Biological Invasions
TESC 438 Marine Invertebrates
TESC 442 Marine Ecology
TESC 495 Environmental Research Experience
Courses I occasionally teach are:
TESC 120 Introductory Biology I
TESC 200 Environmental Seminar
TESC 310 Environmental Research Seminar
TCORE 111 Everybody Eats: Food in the Landscape
In addition, I always advise a number of independent study students, including those doing Directed Research (TESC 499), Internships (TESC 496), and Directed Research (TESC 498).
Western Society of Naturalists
National Shellfisheries Association
Citizens for a Healthy Bay: Secretary, Board of Directors; Policy Technical Committee (2008-present); Co-Founder and Member, Communications Committee.
Reviewer for various publications and granting agencies.