Alison Cardinal, Ph.D. (Candidate)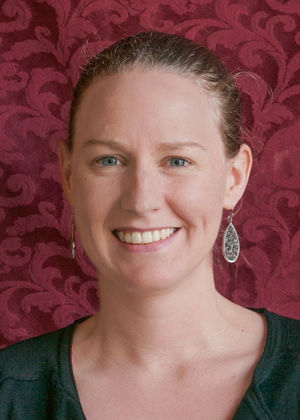 Degrees
Western Washington University
I am currently a Ph.D. student at the University of Washington - Seattle studying Language and Rhetoric. Before coming to UW Tacoma, I taught at a wide variety of classes at several area community colleges. I currently teach academic writing courses at UW Tacoma. My current areas of study include discourse analysis, issues of language and power, critical theory, qualitative research methods and composition studies.
As a teacher and a researcher, I am profoundly influenced by research in transfer of learning. Transfer - taking something you learn in one context and using it in another context - is the object of my study and the basis for my teaching. As a teacher, I design my courses to give students the habits of mind that will help them consciously take their writing skills with them beyond my course. In my research, I strive to help better understand what the process of transfer of learning involves and what factors influence a person's ability to write in a new situation.
"Transfer of Learning and Third-Space Collaboration: Preparing Students for Cross-Disciplinary Writing with Misty Anne Winzenried, Lilly Campbell, and Roger Chao, July 2012-present
This qualitative research study currently underway involves conducting focus groups of freshmen to study how and when transfer of learning occurs when students collaborate across their disciplinary courses. Initial results have been presented at several conferences and will eventually be submitted for publication this spring.
TCORE 100: Introduction to Interdisciplinarity
TWRT 111: Discourse Foundations
TCORE 101: Introduction to Academic Writing
TWRT 211: Argument and Research in Writing
College Composition and Communication
National Council of Teachers of English
Two-Year College Association
Distinguished Teaching Award (nominee) 2014